To celebrate St Georges day we thought we'd look at the top10 names here in the UK, and interestingly its traditional names that still prove most popular.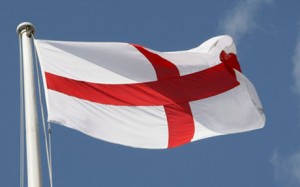 Harry takes the top spot for the boys  – Prince Harry and Harry Styles may be the reason why?
For girls there is a trend for names ending in 'a' – such as Sophia, Mia and Olivia. Biblical names are popular and using surnames as first names was a new trend for 2012.
For boys names ending in an 'ee' sound continue to be popular – such as Frankie, Tommy, Louie and Bobby.
Top 10 baby girls names 2012
Amelia
Lily
Emily
Sophia
Isabelle
Sophie
Olivia
Jessica
Chloe
Mia
Top 10 baby boy names 2012
Harry
Jack
Oliver
Charlie
James
George
Thomas
Ethan
Jacob
William
What are you planning on calling your baby – we'd love to hear from you?